Mobile users rejoice : Superfast Wi-Fi is coming
m.nextgov.com
|

Jan 11th 2013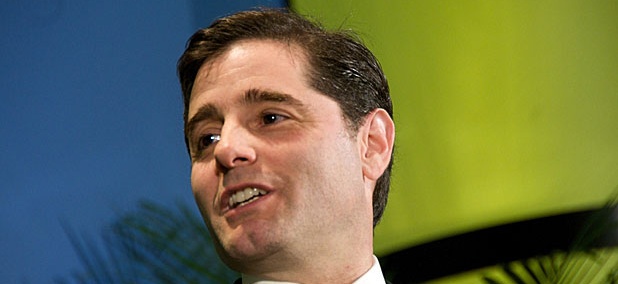 The Federal Communications Commission plans to boost the unlicensed spectrum allocated to Wi-Fi by 35 percent to support speeds in the gigabit range, roughly double today's standards, FCC Chairman Julius Genachowski said.
Speaking at the annual International Consumer Electronics Show in Las Vegas on Wednesday, Genachowski said the Commission will take the first steps next month to allocate up to 195 percent of spectrum in the 5 GHz band for Wi-Fi use.
"As this spectrum comes on line, we expect it to relieve congested Wi-Fi networks at major hubs like convention centers and airports. It will also help in homes as tablets and smartphones proliferate and video use rises," he said.
Wi-Fi operates in both the 2.4 GHz and 5 GHz bands and the latest, widely used industry standard, 802.11n, supports throughput at speeds up to 600 megabits per second.
Multiple Wi-Fi chipset manufacturers have embraced a new standard, 802.11 ac, to support gigabit speeds. Channels for this new standard require at least 80 MHz of spectrum each (four times the size of channels in 2.4 GHz and double the width of channels of 5 GHz used for 802.11n). As a result, it can only operate in the 5 GHz unlicensed spectrum, which runs from 5.1 GHz to 5.8 GHz. (Not all contiguous channes are used for Wi-Fi in this slice of 5 GHz spectrum.)
Commissioner Ajit Pai said the 802.11ac standard "requires large, contiguous swaths of spectrum for high-speed, high-capacity data transfers. Spectrum in the 5 GHz spectrum is tailor-made for this innovative standard."
Genachowski's proposal would add enough spectrum for at least two 80 MHz channels to the six currently available, but he did not identify specific frequencies.
FCC first approved Wi-Fi use 30 years ago in a move followed by other countries. Today, 61 percent of Americans use the technology compared to 80 percent penetration in Korea and 73 percent in the United Kingdom, research firm Strategy Analytics reported in April 2012. At the end of 2011, 439 million households worldwide used Wi-Fi. Strategy Analytics predicted usage would nearly double to 800 million by 2016.
Original Page: http://pocket.co/sG7vj
Shared from Pocket
^ed